Marianne Maans
musician & mental trainer
My music
Violin, vocals and bowed lyre
I am a professional folkmusician and my music  consists of  traditional polskas and minuets to folk chorales and children's music.  Argentine tango is my passion and I am also  fond of  the old styled schlager music. The folk music of Swedish-speaking Finland, its untamed instrumentals and beautiful folk songs, have been my field of research during my entire life. Sacred music opens the door to peace, while playing for children gives opportunities for playfulness and joy!
Music creates a space where you can express emotion and meet others in the moment.
I perform solo and with different ensembles as well as co-operate with different projects.  I give lectures, presentations, courses and workshops about folk music.
Feel free to contact me about concerts, performances, courses, workshops and lectures, or about music in care environments. I am also a mental trainer!
Care music
I provide music for individuals and groups in hospital and care environments. My instrument are violin and vocals, but I can also use smaller instruments with soft sound like kalimba etc.  My repertoire includes songs and instrumental pieces for all ages, my main languages are Swedish and Finnish but my repertoire is always increasing by the needs. All musical activities are adjusted to the target group and wishes are taken into consideration.
Ensembles och co-operation
Eija Kankaanranta/Att leva i naturen och vid havet, FoLKRÖRELSEN, Juulia Salonen, Maria Kalaniemi, Marianne Maans – Lauri Antila Duo, Marjaana Puurtinen/Spel i stuga och salong, Orquesta Tangarte, Paula Blåfield/Scen Pegasos, Pirnales, Ramunder, Skrubiluttan Å Skrubilej, Sofia Lindroos/Toner i ljus och gestalt, SPELFOLK/SKÄRGÅRDENS PULS etc
Mental training
Everything starts with a thought.
Your thoughts command your actions and emotions.
Your actions create your life!
Explore and develop your resources, make use of your potential.
Life is an on-going development process where we regularly need to update ourselves and be conscious about where we are now and what we want. Mental training works via coaching and finding solutions and is tailor-made for each individual. Mental training is a systematic method which makes use of knowledge from among others brain research, neuroscience, sports psychology, mindfulness and NLP, striving towards health in daily life as well as peak performances. Often occurring themes are stress, stage fright, motivation, attitude, creativity, flow, self-esteem, teamwork, goals, even handling fears and phobias. 
In my work I see the importance of self-esteem and self-confidence in order to succeed. Flow, creativity and working well under pressure is something you need in all professions and all ways of life. Mental training offers tools to function and communicate in a better way, both with yourself and with others. My own life experience has taught me about the incredible resources of the body and mind to adjust and function also in demanding situations.
Please contact me for presentations, lectures and consultations. Music during breaks.
CDs & sheet music
Orders: marianne.maans (a) gmail.com
Mailing costs will be added to the order.
Skrubiluttan Å Skrubilej
12.50 €
Under bar himmel, Marianne Maans – Maria Kalaniemi – Ape Anttila
15 €
I himmelen folkliga koraler, Katarina Kvarnström & Gnistra
15 €
Corpus, Marianne Maans
7 €
Duets, Marianne Maans & Lauri Antila Duo
15 €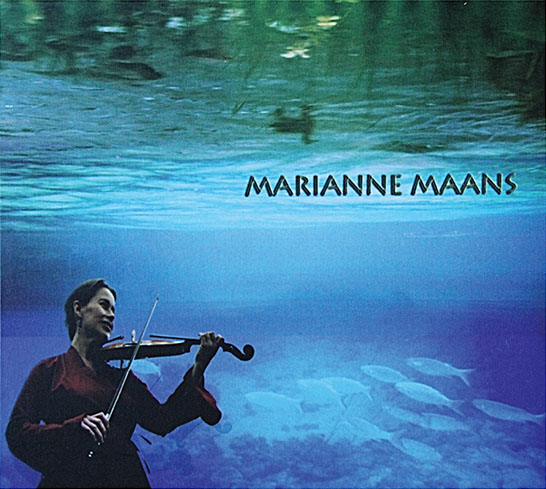 Finlandssvensk folkmusik i arrangemang av Marianne Maans -nothäfte
15 €
Discography
Toner i ljus och gestalt – Voices in Light Sofia Lindroos & Marianne Maans 2020                                              Skrubiluttan Å Skrubilej, 2017.
Katarina Kvarnström & Gnistra: I himmelen – Folkliga koraler, 2014.
Marianne Maans, Maria Kalaniemi & Ape Anttila: Under bar himmel – Taivasalla, 2014.
FoLKRÖRELSEN: Släpp in publiken, 2013.
Lirarna -promoCD 2012.
Corpus, 2011.
Marianne Maans & Lauri Antila Duo: Duets, 2010.
Jouhiorkesteri: Nikodemus, 2008.
Marianne Maans, 2004.
I Ramunders fotspår, 2000.
Pirnales: Parasta ennen, 1994.
Pirnales: Aquas, 1992.
Katrilli, 1991.
Pirnales, 1989.
Esselåtar, 1987.
Also featuring on these records:
Stormskärs Maja, 2016.
Sounds from Solitude, 2015.
Petra Sundvik: Det jag ville, 2014.
Leve psalmen!, 2003.
Chorus Sanctae Ceciliae: Liv och längtan, 2001.
Folk Voices, 1999.
Agromania, 1993.
Det kom ett folk från skären – Visor från Kökar, 1995.
Kullervo Kuoro: Likainen enkeli, 1992.
Books and sheet music
I have edited several guide books providing tools and repertoire for using folk music in different education stages, from daycare to secondary school, as well as books with folk music scores and a book about folk music in the Kristinestad region in Ostrobothnia. All books are in Swedish.
Folkmusik i skolan åk 7-9 – metodhandbok (red. Désirée Saarela-Portin & Marianne Maans), Stiftelsen för Martin Wegelius institutet och Österbottens förbund, 2017.
Finlandssvensk folkmusik-nothäfte, Marianne Maans, 2015.
Folkmusik på dagis-metodhandbok, Stiftelsen för Martin Wegelius institutet och Österbottens förbund, 2014.
Folkmusik i skolan åk 1-6-metodhandbok, Stiftelsen för Martin Wegelius institutet och Österbottens förbund, 2014.
Musik och människor – Folkmusik från Kristinestadsnejden, Finlands svenska folkmusikinstitut, 2006.
Marianne Maans
marianne.maans (a) gmail.com
+358 40 5258819
Community musician/Hospital- and care musician (Turku University of Applied Sciences 2018)
Mental trainer (Folkhälsan Utbildning Ab 2016)
Master of Music (Sibelius Academy Folk Music Department 1998)
Youth secretary (SÖFF 1985).